72-Hour Challenges
, also called Card Flipping Events, are events that typically last for, as the name suggests, 72 hours. While shorter versions have occurred, the mechanics are the same. See the
72-Hour Challenge Help page
for details on how these events function.
Most Recent 72-Hour Challenge
Edit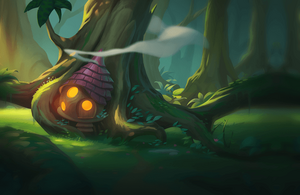 Active for 2 days 15 hours. refresh
See all previous 72-Hour Challenges.
In the Play at Home Edition of the 72-H Challenge, you can find Pandafest, Crissandre, and Monster Clutch! Get your Challenge Coins to flip the cards ONLY at battle victory roulettes in the Multiplayer Mode! These roulettes will always award the same amount of Challenge Coins and the amount will be progressively higher depending on the League. During this event, you will earn double the Trophies for every successful battle (both attack and defense), but if you're defeated, you will lose double the Trophies than usual! Please note this 72-H Challenge can only be completed once.
Pandafest Edit
| | | | | | |
| --- | --- | --- | --- | --- | --- |
| | | | | | |
| x8k | x15k | x2 | x3 | x5 | Pandafest |
| | | | | | |
| | | x12k | x25k | x50k | x3k |
| | | | | | |
Crissandre Edit
Monster Clutch Edit