The Adventure Map is a player versus environment aspect of the game in which players must defeat nodes of enemies. Fighting a node requires the use of 1

. Players will recharge 1

every 10 minutes and have a maximum of 10

(unless players spent gems on the now-defunct Facebook version to have 6 maximum points).
Each island is made up of 10 levels. Every 5th level players face off against a miniboss and every 10th level they fight a boss with extremely high stats and multiple traits.
Players earn 1 to 3 stars per battle. The number of stars they earn is dependent upon their score in the battle. The score is based on how quickly the enemies are defeated, how much life the player's monsters have remaining, how much stamina they have remaining, whether enemies were defeated in one shot, etc. The first star earns the basic rewards listed below and XP. The second and third stars earn players a roulette spin. Once the rewards have been collected, winning the node again gives no reward.
Adventure Map
Click the button(s) below to show/hide each group of levels:
Level
Monster
Reward
1

Jurassic Minion
Lvl. 4
168
59
224
100
1k 50
2

Thunder Scout
Lvl. 4
161
58
350
100
2k 100

Thunder Scout
Lvl. 4
161
58
350
100
3

Jurassic Minion
Lvl. 6
192
75
256
100
3k 150

Jurassic Minion
Lvl. 6
192
75
256
100

Jurassic Minion
Lvl. 6
192
75
256
100
4

Turtle
Lvl. 5
180
77
270
100
4k 200

Fire Puppy
Lvl. 5
187
70
240
100

Fire Puppy
Lvl. 5
187
70
240
100
5

Wild Pandaken
Lvl. 7
346
295
479
120
2x
6

Fire Lion
Lvl. 6
352
134
280
100
6k 300

Rockilla
Lvl. 6
280
190
280
100

Panda
Lvl. 6
304
150
320
100
7

Turtle
Lvl. 7
340
171
340
100
7k 350

Thunder Eagle
Lvl. 7
297
153
425
100
8

Defender of Earth
Lvl. 7
204
184
297
100
8k 400

Fire Lion
Lvl. 7
374
153
297
100

Fire Lion
Lvl. 7
374
153
297
100
9

Panda
Lvl. 7
323
171
340
100
9k 450

Light Spirit
Lvl. 7
297
217
297
100

Genie
Lvl. 7
323
153
425
100
10a

Firekong
Lvl. 6
404
185
281
110
5x

Firekong
Lvl. 6
404
185
281
110

Firekong
Lvl. 6
404
185
281
110
10b

Boss Firekong
Lvl. 8
540
592
410
120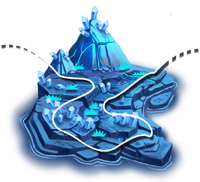 Level
Monster
Reward
11

Thundenix
Lvl. 7
459
153
459
120
11k 550

Thunder Eagle
Lvl. 7
297
153
425
100

Thunder Eagle
Lvl. 7
297
153
425
100
12

Gigram
Lvl. 7
421
141
421
110
12k 600

Thundenix
Lvl. 7
459
153
459
120

Thunder Eagle
Lvl. 7
297
153
425
100
13

Firanda
Lvl. 8
446
193
396
110
12k 650

Firanda
Lvl. 8
446
193
396
110
14

Pyrook
Lvl. 8
446
158
451
110
14k 700

Pyrook
Lvl. 6
396
120
401
110

Pyrook
Lvl. 4
347
93
351
110
15

Wild Koopigg
Lvl. 14
583
1,175
897
110
3x
16

Raydex
Lvl. 10
386
211
606
110
16k 800

Pelitwirl
Lvl. 9
355
278
471
110

Thunder Eagle
Lvl. 9
332
201
475
100
17

Scorchpeg
Lvl. 11
546
381
546
130
17k 850

Pyrook
Lvl. 10
496
206
502
110
18

Rhynex
Lvl. 11
478
381
627
130
2x

Utochomp
Lvl. 9
459
249
376
110

Utochomp
Lvl. 7
411
190
336
110
19

Light Spirit
Lvl. 12
385
420
385
100
19k 950

Tyrannoking
Lvl. 12
506
296
385
100

Genie
Lvl. 12
418
296
550
100
20a

Terror Dactyl
Lvl. 14
595
345
595
110
5x

Terror Dactyl
Lvl. 14
595
345
595
110

Terror Dactyl
Lvl. 14
595
345
595
110
20b

Boss Terror Dactyl
Lvl. 23
1,009
4,333
976
120
Level
Monster
Reward
21

Rockilla
Lvl. 12
385
420
385
100
21k 1,050

Rockilla
Lvl. 11
367
371
367
100

Rockilla
Lvl. 11
367
371
367
100
22

Freettle
Lvl. 13
621
566
413
120
22k 1,100

Rockilla
Lvl. 10
350
326
350
100

Rockilla
Lvl. 10
350
326
350
100
23a

Electrex
Lvl. 9
355
278
471
110
23k 1,150

Bumblesnout
Lvl. 7
408
205
408
120

Bumblesnout
Lvl. 7
408
205
408
120
23b

Musu
Lvl. 14
609
673
561
130
24

Tarzape
Lvl. 14
561
635
446
120
24k 1,200

Rarawr
Lvl. 13
443
460
505
110

Rarawr
Lvl. 12
424
408
484
110
25

Wild Electrex
Lvl. 32
1,008
6,012
1,130
120
3x
26

Light Sphinx
Lvl. 16
501
788
457
110
26k 1,300

Light Sphinx
Lvl. 5
482
709
440
110
27a

Obsidia
Lvl. 9
418
249
418
110
27k 1,350

Obsidia
Lvl. 8
396
218
396
110

Obsidia
Lvl. 7
374
190
374
110
27b

Obsidia
Lvl. 17
594
636
594
110

Obsidia
Lvl. 12
484
367
484
110
28

Freettle
Lvl. 17
729
872
486
120
2x

Obsidia
Lvl. 14
528
463
528
110

Tarzape
Lvl. 14
561
635
446
120
29

Electrex
Lvl. 18
523
781
694
110
29k 1,450

Light Sphinx
Lvl. 16
501
457
788
110

Obsidia
Lvl. 16
572
575
572
110
30a

Electrex
Lvl. 24
635
1,303
843
110
5x

Light Sphinx
Lvl. 24
656
1,605
598
110

Obsidia
Lvl. 24
748
1,171
748
110
30b

Terracrank
Lvl. 30
852
2,346
1,172
130

Terracrank
Lvl. 30
852
2,346
1,172
130

Terracrank
Lvl. 30
852
2,346
1,172
130
30c

Boss Terracrank
Lvl. 40
1,380
12,152
1,405
120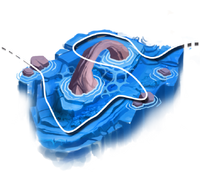 Level
Monster
Reward
31

Sealion
Lvl. 21
768
815
682
110
31k 1,550

Turtle
Lvl. 18
560
633
560
100

Turtle
Lvl. 18
560
633
560
100
32

Musu
Lvl. 21
787
725
1,334
130
32k 1,600

Turtle
Lvl. 19
580
696
580
100

Turtle
Lvl. 19
580
696
580
100
33a

Vapwhirl
Lvl. 18
756
679
672
120
33k 1,650

Vapwhirl
Lvl. 18
756
679
672
120

Vapwhirl
Lvl. 18
756
679
672
120
33b

Sealion
Lvl. 21
768
815
682
110

Musu
Lvl. 21
787
1,334
725
130
34

Sheluke
Lvl. 24
748
1,170
748
110
34k 1,700

Sheluke
Lvl. 24
748
1,170
748
110

Sheluke
Lvl. 24
748
1,170
748
110
35

Wild Gastosquish
Lvl. 46
1,484
11,455
2,284
120
3x
36

Shock Turtle
Lvl. 25
770
1,119
868
110
36k 1,800

Shock Turtle
Lvl. 25
770
1,119
868
110
37a

Sheluke
Lvl. 22
704
999
704
110
37k 1,850

Shock Turtle
Lvl. 22
704
886
793
110

Musu
Lvl. 22
812
1,450
748
130
37b

Sealion
Lvl. 24
843
1,038
748
110

Vapwhirl
Lvl. 24
918
1,132
816
120
38

Koopigg
Lvl. 25
840
1,220
945
120
2x

Koopigg
Lvl. 25
840
1,220
945
120

Koopigg
Lvl. 25
840
1,220
945
120
39

Sheluke
Lvl. 25
770
1,261
770
110
39k 1,950

Gastosquish
Lvl. 25
675
1,404
770
110

Gastosquish
Lvl. 25
675
1,404
770
110
40a

Turtle
Lvl. 30
800
1,602
800
100
5x

Turtle
Lvl. 30
800
1,602
800
100

Turtle
Lvl. 30
800
1,602
800
100
40b

Dolphchamp
Lvl. 40
965
3,076
1,240
110

Turtle
Lvl. 40
1,000
2,778
1,000
100

Turtle
Lvl. 40
1,000
2,778
1,000
100
40c

Boss Merfolk King
Lvl. 50
1,914
20,299
2,220
140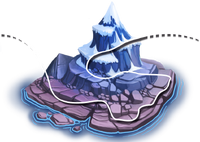 Level
Monster
Reward
41

Genie
Lvl. 27
703
1,173
925
100
41k 2,050

Genie
Lvl. 27
703
1,173
925
100

Genie
Lvl. 27
703
1,173
925
100
42

Djinn
Lvl. 28
1,026
1,909
684
120
42k 2,100

Genie
Lvl. 28
722
1,255
950
100

Genie
Lvl. 28
722
1,255
950
100
43a

Djinn
Lvl. 26
972
1,662
648
120
43k 2,150

Djinn
Lvl. 26
972
1,662
648
120

Djinn
Lvl. 26
972
1,662
648
120
43b

Terracrank
Lvl. 27
788
1,924
1,084
130

Terracrank
Lvl. 27
788
1,924
1,084
130
44

Raydex
Lvl. 29
752
1,234
1,181
110
44k 2,200

Raydex
Lvl. 29
752
1,234
1,181
110

Raydex
Lvl. 29
752
1,234
1,181
110
45

Wild Pandalf
Lvl. 36
1,182
6,558
1,720
110
3x

Wild Pandalf
Lvl. 50
1,542
12,410
2,244
110

Wild Pandalf
Lvl. 36
1,182
6,558
1,720
110
46

Haze
Lvl. 31
1,127
1,491
1,107
120
46k 2,300

Haze
Lvl. 31
1,127
1,491
1,107
120
47a

Pyrook
Lvl. 29
967
1,207
978
110
47k 2,350

Pyrook
Lvl. 29
967
1,207
978
110

Pyrook
Lvl. 29
967
1,207
978
110
47b

Genie
Lvl. 30
760
1,430
1,000
100

Djinn
Lvl. 30
1,080
2,173
720
120
48

Duchess
Lvl. 31
901
2,495
1,209
130
2x

Duchess
Lvl. 31
901
2,495
1,209
130

Duchess
Lvl. 31
901
2,495
1,209
130
49

Octocrush
Lvl. 32
886
2,165
1,129
120
49k 2,450

Octocrush
Lvl. 32
886
2,165
1,129
120

Octocrush
Lvl. 32
886
2,165
1,129
120
50a

Bloomskips
Lvl. 40
955
3,076
1,245
110
5x

Bloomskips
Lvl. 40
955
3,076
1,245
110

Bloomskips
Lvl. 40
955
3,076
1,245
110
50b

Sparkwedge
Lvl. 46
1,176
3,905
1,680
120

Sparkwedge
Lvl. 46
1,176
3,905
1,680
120
50c

Boss Dolphchamp
Lvl. 56
2,006
27,843
2,079
130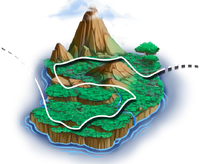 Level
Monster
Reward
51

Panda
Lvl. 33
817
1,919
860
100
51k 2,550

Panda
Lvl. 33
817
1,919
860
100

Panda
Lvl. 33
817
1,919
860
100
52

Firanda
Lvl. 34
1,091
1,995
968
110
52k 2,600

Firanda
Lvl. 34
1,091
1,995
968
110

Firanda
Lvl. 34
1,091
1,995
968
110
53a

Panda
Lvl. 33
817
1,919
860
100
53k 2,650

Firanda
Lvl. 33
1,066
1,884
946
110

Panda
Lvl. 33
817
1,919
860
100
53b

Pandaken
Lvl. 34
1,188
2,176
1,056
120

Pandaken
Lvl. 34
1,188
2,176
1,056
120
54

Tarzape
Lvl. 35
1,053
3,259
837
120
54k 2,700

Tarzape
Lvl. 35
1,053
3,259
837
120

Tarzape
Lvl. 35
1,053
3,259
837
120
55

Badak Tanah
Lvl. 57
1,922
25,263
2,961
130
3x
56

Rhynex
Lvl. 37
1,071
3,114
1,405
130
56k 2,800

Rhynex
Lvl. 37
1,071
3,114
1,405
130
57a

Rabidex
Lvl. 36
1,242
2,631
1,347
130
57k 2,850

Rabidex
Lvl. 36
1,242
2,631
1,347
130

Rabidex
Lvl. 36
1,242
2,631
1,347
130
57b

Sheluke
Lvl. 37
1,034
2,645
1,034
110

Sheluke
Lvl. 37
1,034
2,645
1,034
110
58

Bumblesnout
Lvl. 38
1,152
3,009
1,152
120
2x

Bumblesnout
Lvl. 38
1,152
3,009
1,152
120

Bumblesnout
Lvl. 38
1,152
3,009
1,152
120
59

Pandalf
Lvl. 39
1,274
3,069
1,435
130
59k 2,950

Pandalf
Lvl. 39
1,274
3,069
1,435
130

Pandalf
Lvl. 39
1,274
3,069
1,435
130
60a

Firanda
Lvl. 43
1,314
3,139
1,166
110
5x

Pandaken
Lvl. 43
1,431
3,425
1,272
120

Tarzape
Lvl. 43
1,240
4,851
985
120
60b

Rhynex
Lvl. 48
1,322
5,163
1,734
130

Rabidex
Lvl. 48
1,566
4,597
1,699
130
60c

Boss Nemestrinus
Lvl. 52
1,872
24,237
2,294
140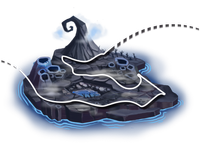 Level
Monster
Reward
61

Tyrannoking
Lvl. 40
1,150
2,480
875
100
61k 3,050

Tyrannoking
Lvl. 40
1,150
2,480
875
100

Tyrannoking
Lvl. 40
1,150
2,480
875
100
62

Tyrannoking
Lvl. 41
1,173
2,601
892
100
62k 3,100

Firetaur
Lvl. 41
1,468
2,601
1,071
120

Tyrannoking
Lvl. 41
1,173
2,601
892
100
63a

Obsidia
Lvl. 39
1,078
2,928
1,078
110
63k 3,150

Firetaur
Lvl. 39
1,411
2,361
1,029
120

Firetaur
Lvl. 39
1,411
2,361
1,029
120
63b

Fliploch
Lvl. 40
1,430
3,174
1,300
130

Fliploch
Lvl. 40
1,430
3,174
1,300
130
64

Obsidia
Lvl. 42
1,144
3,380
1,144
110
64k 3,200

Obsidia
Lvl. 42
1,144
3,380
1,144
110

Obsidia
Lvl. 42
1,144
3,380
1,144
110
65

Wild Beefcake
Lvl. 65
1,822
20,793
2,805
110
3x
66

Dendrosaur
Lvl. 44
1,458
3,580
1,296
120
66k 3,300

Dendrosaur
Lvl. 44
1,458
3,580
1,296
120
67a

Fliploch
Lvl. 41
1,458
3,329
1,326
130
67k 3,350

Terror Dactyl
Lvl. 41
1,264
2,393
1,264
110

Fliploch
Lvl. 41
1,458
3,329
1,326
130
67b

Flickie
Lvl. 43
1,457
2,625
1,022
110

Flickie
Lvl. 43
1,457
2,625
1,022
110
68

Terror Dactyl
Lvl. 45
1,364
2,868
1,364
110
2x

Terror Dactyl
Lvl. 45
1,364
2,868
1,364
110

Terror Dactyl
Lvl. 45
1,364
2,868
1,364
110
69

Razfeesh
Lvl. 46
1,601
4,750
1,310
130
69k 3,450

Razfeesh
Lvl. 46
1,601
4,750
1,310
130

Razfeesh
Lvl. 46
1,601
4,750
1,310
130
70a

Utochomp
Lvl. 60
1,694
6,796
1,386
110
5x

Utochomp
Lvl. 60
1,694
6,796
1,386
110

Utochomp
Lvl. 60
1,694
6,796
1,386
110
70b

Shanky
Lvl. 64
2,042
8,341
1,509
120

Shanky
Lvl. 64
2,042
8,341
1,509
120
70c

Boss Nebotus
Lvl. 70
2,416
36,556
2,824
140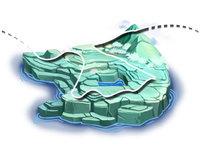 Level
Monster
Reward
71

Light Spirit
Lvl. 48
1,015
5,021
1,015
100
71k 3,550

Light Spirit
Lvl. 47
997
4,818
997
100

Light Spirit
Lvl. 47
997
4,818
997
100
72

Scorchpeg
Lvl. 49
1,534
5,374
1,534
130
72k 3,600

Scorchpeg
Lvl. 48
1,508
5,162
1,508
130

Scorchpeg
Lvl. 48
1,508
5,162
1,508
130
73a

Vixsun
Lvl. 47
1,254
4,683
1,100
110
73k 3,650

Vixsun
Lvl. 47
1,254
4,683
1,100
110

Vixsun
Lvl. 47
1,254
4,683
1,100
110
73b

Vixsun
Lvl. 48
1,276
4,879
1,119
110

Vixsun
Lvl. 48
1,276
4,879
1,119
110
74

Light Sphinx
Lvl. 49
1,138
6,258
1,038
110
74k 3,700

Light Sphinx
Lvl. 49
1,138
6,258
1,038
110

Light Sphinx
Lvl. 49
1,138
6,258
1,038
110
75

Wild Zim
Lvl. 65
1,987
22,590
3,060
120
3x
76

Blesstle
Lvl. 51
1,244
5,494
1,274
110
76k 3,800

Blesstle
Lvl. 51
1,244
5,494
1,274
110
77a

Succuba
Lvl. 50
1,488
5,285
1,056
110
77k 3,850

Succuba
Lvl. 50
1,488
5,285
1,056
110

Succuba
Lvl. 50
1,488
5,285
1,056
110
77b

Succuba
Lvl. 51
1,512
5,494
1,073
110

Succuba
Lvl. 51
1,512
5,494
1,073
110
78

Skipples
Lvl. 52
1,773
6,783
1,233
130
2x

Skipples
Lvl. 52
1,773
6,783
1,233
130

Skipples
Lvl. 52
1,773
6,783
1,233
130
79

Rudicius
Lvl. 53
1,512
6,526
1,323
120
79k 3,950

Rudicius
Lvl. 53
1,512
6,526
1,323
120

Rudicius
Lvl. 53
1,512
6,526
1,323
120
80a

Raane
Lvl. 59
1,449
8,059
1,656
120
5x

Raane
Lvl. 59
1,449
8,059
1,656
120

Raane
Lvl. 59
1,449
8,059
1,656
120
80b

Pulseprism
Lvl. 62
1,382
8,886
1,944
120

Pulseprism
Lvl. 62
1,382
8,886
1,944
120

Pulseprism
Lvl. 62
1,382
8,886
1,944
120
80c

Boss Goldcore
Lvl. 72
2,304
42,266
2,378
120

Goldcore
Lvl. 65
1,710
12,835
1,462
130

Goldcore
Lvl. 65
1,710
12,835
1,462
130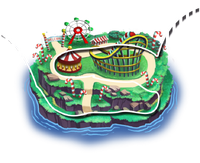 Level
Monster
Reward
81

Firanda
Lvl. 54
1,587
4,899
1,408
110
81k 4,050

Vixsun
Lvl. 54
1,408
6,146
1,235
110

Firekong
Lvl. 54
1,619
6,146
1,126
110
82

Blesstle
Lvl. 55
1,326
6,372
1,358
110
82k 4,100

Rarawr
Lvl. 55
1,254
6,372
1,430
110

Light Spinx
Lvl. 55
1,254
7,849
1,144
110
83a

Thundenix
Lvl. 53
1,701
4,293
1,701
120
83k 4,150

Sealion
Lvl. 53
1,562
4,722
1,386
110

Electrex
Lvl. 53
1,178
5,925
1,562
110
83b

Bloomskips
Lvl. 54
1,222
5,522
1,593
110

Sparkwedge
Lvl. 54
1,344
5,344
1,920
120
84

Musu
Lvl. 55
1,651
8,311
1,521
130
84k 4,200

Sheluke
Lvl. 55
1,430
5,725
1,430
110

Octocrush
Lvl. 55
1,371
6,187
1,748
120
85

Wild Razfeesh
Lvl. 79
2,358
43,998
3,933
130
3x
86

Koopigg
Lvl. 57
1,608
5,944
1,809
120
86k 4,300

Pyrook
Lvl. 57
1,661
4,458
1,681
110
87a

Firetaur
Lvl. 55
1,872
4,617
1,365
120
87k 4,350

Raydex
Lvl. 55
1,254
4,248
1,969
110

Obsidia
Lvl. 55
1,430
5,725
1,430
110
87b

Pandalf
Lvl. 56
1,716
6,219
1,933
130

Dolphchamp
Lvl. 56
1,273
5,932
1,636
110
88

Dendrosaur
Lvl. 57
1,809
5,944
1,608
120
2x

Terror Dactyl
Lvl. 57
1,661
4,557
1,661
110

Djinn
Lvl. 57
1,809
7,529
1,206
120
89

Bloomskips
Lvl. 58
1,298
6,356
1,693
110
89k 4,450

Vixsun
Lvl. 58
1,496
7,073
1,312
110

Electrex
Lvl. 58
1,271
7,073
1,686
110
90a

Sparkwedge
Lvl. 69
1,659
8,666
2,370
120
5x

Octocrush
Lvl. 69
1,666
9,677
2,125
120

Rarawr
Lvl. 69
1,524
9,966
1,738
110
90b

Light Sphinx
Lvl. 70
1,544
12,631
1,408
110

Koopigg
Lvl. 70
1,920
8,916
2,160
120
90c

Boss Scorchpeg
Lvl. 75
2,822
56,557
2,822
130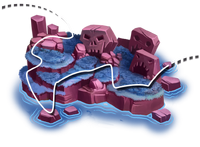 Level
Monster
Reward
91a

Pandaken
Lvl. 54
1,728
5,344
1,536
120
91k 4,550

Pandaken
Lvl. 54
1,728
5,344
1,536
120

Pandaken
Lvl. 54
1,728
5,344
1,536
120
91b

Freettle
Lvl. 55
1,755
7,849
1,170
120

Freettle
Lvl. 55
1,755
7,849
1,170
120

Freettle
Lvl. 55
1,755
7,849
1,170
120
91c

Tarzape
Lvl. 56
1,544
8,132
1,227
120

Tarzape
Lvl. 56
1,544
8,132
1,227
120

Tarzape
Lvl. 56
1,544
8,132
1,227
120
92a

Gigram
Lvl. 55
1,612
4,248
1,612
110
92k 4,600

Gigram
Lvl. 55
1,612
4,248
1,612
110

Gigram
Lvl. 55
1,612
4,248
1,612
110
92b

Bonbon
Lvl. 56
1,386
7,271
1,584
120

Bonbon
Lvl. 56
1,386
7,271
1,584
120

Bonbon
Lvl. 56
1,386
7,271
1,584
120
92c

Vapwhirl
Lvl. 57
1,809
5,944
1,608
120

Vapwhirl
Lvl. 57
1,809
5,944
1,608
120

Vapwhirl
Lvl. 57
1,809
5,944
1,608
120
93a

Gastosquish
Lvl. 56
1,273
6,601
1,452
110
93k 4,650

Gastosquish
Lvl. 56
1,273
6,601
1,452
110

Gastosquish
Lvl. 56
1,273
6,601
1,452
110
93b

Shock Turtle
Lvl. 57
1,474
5,448
1,661
110

Shock Turtle
Lvl. 57
1,474
5,448
1,661
110

Shock Turtle
Lvl. 57
1,474
5,448
1,661
110
93c

Bumblesnout
Lvl. 58
1,632
6,868
1,632
120

Bumblesnout
Lvl. 58
1,632
6,868
1,632
120

Bumblesnout
Lvl. 58
1,632
6,868
1,632
120
94a

Flickie
Lvl. 57
1,842
4,557
1,293
110
94k 4,700

Flickie
Lvl. 57
1,842
4,557
1,293
110

Flickie
Lvl. 57
1,842
4,557
1,293
110
94b

Beefcake
Lvl. 58
1,836
7,791
1,224
120

Beefcake
Lvl. 58
1,836
7,791
1,224
120

Beefcake
Lvl. 58
1,836
7,791
1,224
120
94c

Utochomp
Lvl. 59
1,669
6,573
1,366
110

Utochomp
Lvl. 59
1,669
6,573
1,366
110

Utochomp
Lvl. 59
1,669
6,573
1,366
110
95

Wild Rabidex
Lvl. 78
2,332
42,900
3,889
130
3x
96a

Shanky
Lvl. 58
1,876
6,868
1,387
120
96k 4,800

Shanky
Lvl. 58
1,876
6,868
1,387
120

Shanky
Lvl. 58
1,876
6,868
1,387
120
96b

Haze
Lvl. 59
1,897
5,195
1,863
120

Haze
Lvl. 59
1,897
5,195
1,863
120

Haze
Lvl. 59
1,897
5,195
1,863
120
96c

Giragast
Lvl. 60
1,715
7,562
1,232
110

Giragast
Lvl. 60
1,715
7,562
1,232
110

Giragast
Lvl. 60
1,715
7,562
1,232
110
97a

Goldcore
Lvl. 59
1,573
10,603
1,345
130
97k 4,850

Goldcore
Lvl. 59
1,573
10,603
1,345
130

Goldcore
Lvl. 59
1,573
10,603
1,345
130
97b

Raane
Lvl. 60
1,470
8,329
1,680
120

Raane
Lvl. 60
1,470
8,329
1,680
120

Raane
Lvl. 60
1,470
8,329
1,680
120
97c

Rudicius
Lvl. 61
1,704
8,605
1,491
120

Rudicius
Lvl. 61
1,704
8,605
1,491
120

Rudicius
Lvl. 61
1,704
8,605
1,491
120
98a

Pulseprism
Lvl. 60
1,344
8,329
1,890
120
2x

Pulseprism
Lvl. 60
1,344
8,329
1,890
120

Pulseprism
Lvl. 60
1,344
8,329
1,890
120
98b

Fayemelina
Lvl. 61
2,030
9,284
1,405
130

Fayemelina
Lvl. 61
2,030
9,284
1,405
130

Fayemelina
Lvl. 61
2,030
9,284
1,405
130
98c

Zim
Lvl. 62
1,382
8,885
1,951
120

Zim
Lvl. 62
1,382
8,885
1,951
120

Zim
Lvl. 62
1,382
8,885
1,951
120
99a

Raane
Lvl. 61
1,491
8,605
1,704
120
99k 4,950

Fayemelina
Lvl. 61
2,030
9,284
1,405
130

Zim
Lvl. 61
1,363
8,605
1,924
120
99b

Rudicius
Lvl. 62
1,728
8,885
1,512
120

Shanky
Lvl. 62
1,987
7,833
1,468
120

Utochomp
Lvl. 62
1,742
7,249
1,425
110
99c

Bumblesnout
Lvl. 63
1,752
8,084
1,752
120

Flickie
Lvl. 63
2,007
5,550
1,408
110

Giragast
Lvl. 63
1,788
8,326
1,284
110
100

Boss Duchess
Lvl. 83
3,087
69,146
3,087
130
5x

Electrex
Lvl. 73
1,552
11,142
2,058
110

Vixsun
Lvl. 73
1,826
11,142
1,601
110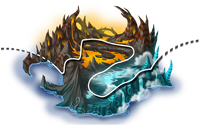 Level
Monster
Miscellaneous
Reward
101

w'Olftagnan
Lvl. 67
2,802
28,344
2,602
130


101k
5,000
102

Fayemelina
Lvl. 64
2,116
10,207
1,465
130

Succuba
Lvl. 64
1,835
8,589
1,302
110

Succuba
Lvl. 64
1,835
8,589
1,302
110
103a

Skipples
Lvl. 61
2,030
9,284
1,412
130
103k
5,150

Skipples
Lvl. 61
2,030
9,284
1,412
130

Skipples
Lvl. 61
2,030
9,284
1,412
130
103b

Utochomp
Lvl. 63
1,766
7,481
1,445
110

Utochomp
Lvl. 63
1,766
7,481
1,445
110

Utochomp
Lvl. 63
1,766
7,481
1,445
110
104a

Gigram
Lvl. 62
1,785
5,378
1,785
110
104k
5,200

Gigram
Lvl. 62
1,785
5,378
1,785
110

Gigram
Lvl. 62
1,785
5,378
1,785
110
104b

Raane
Lvl. 63
1,533
9,170
1,752
120

Raane
Lvl. 63
1,533
9,170
1,752
120

Raane
Lvl. 63
1,533
9,170
1,752
120
104c

Scorchpeg
Lvl. 65
1,950
9,369
1,950
130

Scorchpeg
Lvl. 65
1,950
9,369
1,950
130

Scorchpeg
Lvl. 65
1,950
9,369
1,950
130
105

Boneticore
Lvl. 69
2,038
11,121
2,046
120
3x
106

Vixsun
Lvl. 65
1,650
8,856
1,447
110
106k
5,300

Vixsun
Lvl. 65
1,650
8,856
1,447
110

Vixsun
Lvl. 65
1,650
8,856
1,447
110
107

Light Spirit
Lvl. 65
1,312
9,112
1,212
100
107k
5,350

Light Spirit
Lvl. 65
1,312
9,112
1,212
100

Light Spirit
Lvl. 65
1,312
9,112
1,212
100
108a

Komocat
Lvl. 66
1,732
8,862
1,915
120
4x

Komocat
Lvl. 66
1,732
8,862
1,915
120

Komocat
Lvl. 66
1,732
8,862
1,915
120
108b

Zim
Lvl. 67
1,478
10,356
2,086
120

Zim
Lvl. 67
1,478
10,356
2,086
120

Zim
Lvl. 67
1,478
10,356
2,086
120
109a

Erpham
Lvl. 63
1,423
9,894
2,182
130

Erpham
Lvl. 63
1,423
9,894
2,182
130

Erpham
Lvl. 63
1,423
9,894
2,182
130
109b

Molem
Lvl. 64
1,731
10,580
1,376
120

Molem
Lvl. 64
1,731
10,580
1,376
120

Molem
Lvl. 64
1,731
10,580
1,376
120
109c

Arch Knight
Lvl. 67
2,156
10,629
2,156
140

Esthirel
Lvl. 66
1,778
11,640
2,173
130

Esthirel
Lvl. 66
1,778
11,640
2,173
130
110

The Stormbringer
Lvl. 69
2,054
20,653
2,464
130


6x

Acolyte
Lvl. 68
7
14,593
2,433
130



Acolyte
Lvl. 68
7
14,593
2,433
130


Level
Monster
Miscellaneous
Reward
111

Vapwhirl
Lvl. 68
2,106
8,419
1,872
120
111k
5,550

Sealion
Lvl. 67
1,909
7,494
1,694
110

Sealion
Lvl. 67
1,909
7,494
1,694
110
112

Octocrush
Lvl. 68
1,645
9,401
2,098
120

Octocrush
Lvl. 68
1,645
9,401
2,098
120

Octocrush
Lvl. 68
1,645
9,401
2,098
120
113a

Darknubis
Lvl. 67
1,601
11,991
2,302
130
113k
5,700

Komocat
Lvl. 66
1,732
8,862
1,915
120

Komocat
Lvl. 66
1,732
8,862
1,915
120
113b

Dragonian Beast
Lvl. 69
2,054
12,709
1,848
130

Dragonian Beast
Lvl. 67
2,002
11,991
1,801
130

Dragonian Beast
Lvl. 67
2,002
11,991
1,801
130
114a

Arnu
Lvl. 67
1,593
10,220
2,002
130
114k
5,750

Arnu
Lvl. 67
1,593
10,220
2,002
130

Arnu
Lvl. 67
1,593
10,220
2,002
130
114b

Hellberus
Lvl. 68
2,137
11,085
1,856
130

Hellberus
Lvl. 68
2,137
11,085
1,856
130

Hellberus
Lvl. 68
2,137
11,085
1,856
130
115

Euryale
Lvl. 70
2,392
27,045
2,392
130


4x
116

Erpham
Lvl. 69
1,540
11,843
2,362
130
115k
5,850

Wolfkami
Lvl. 68
2,129
8,278
2,332
130

Wolfkami
Lvl. 68
2,129
8,278
2,332
130
117a

Razfeesh
Lvl. 68
2,230
10,243
1,825
130
116k
5,900

Shanky
Lvl. 67
2,125
9,130
1,570
120

Shanky
Lvl. 67
2,125
9,130
1,570
120
117b

Duchess
Lvl. 69
1,738
11,843
2,330
130

Haze
Lvl. 68
2,145
6,875
2,106
120

Haze
Lvl. 68
2,145
6,875
2,106
120
118a

Griffex
Lvl. 68
2,004
7,857
2,324
130
2x

Griffex
Lvl. 68
2,004
7,857
2,324
130

Griffex
Lvl. 68
2,004
7,857
2,324
130
118b

Cthulhu
Lvl. 69
2,212
11,987
2,022
130

Cthulhu
Lvl. 69
2,212
11,987
2,022
130

Cthulhu
Lvl. 69
2,212
11,987
2,022
130
119a

Gold Ra
Lvl. 68
2,238
11,366
2,308
130

Hyperion
Lvl. 67
2,156
11,311
2,102
130

Hyperion
Lvl. 67
2,156
11,311
2,102
130
119b

Teashire
Lvl. 69
2,259
11,266
2,291
130

Inknatius
Lvl. 68
2,254
12,208
2,262
130

Inknatius
Lvl. 68
2,254
12,208
2,262
130
119c

Burning Rogue
Lvl. 70
2,320
12,334
2,296
130

Postiguraf
Lvl. 69
2,259
12,566
2,314
130

Postiguraf
Lvl. 69
2,259
12,566
2,314
130
120

King Grey
Lvl. 70
2,288
173,862
2,496
130


6x

Gregoyle
Lvl. 70
2,080
9,659
2,496
130

Gregoyle
Lvl. 70
2,080
9,659
2,496
130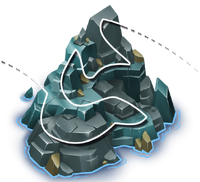 Level
Monster
Miscellaneous
Reward
121

Jonskeer
Lvl. 71
1,871
10,239
1,782
110
117k
6,000

Metalsaur
Lvl. 70
1,792
8,916
1,600
100

Metalsaur
Lvl. 70
1,792
8,916
1,600
100
122

Crux
Lvl. 71
2,178
11,767
1,846
120

Rockneto
Lvl. 71
1,563
10,698
1,830
110

Esmelter
Lvl. 71
1,692
9,016
1,830
110
123a

Omethyst
Lvl. 69
1,651
10,543
1,698
110
118k
6,050

Metalsaur
Lvl. 68
1,747
8,419
1,560
100

Rockneto
Lvl. 68
1,505
9,822
1,762
110
123b

Lesaki
Lvl. 70
2,072
8,321
1,968
110

Metanephrops
Lvl. 68
1,918
10,103
1,716
110

Manolyth
Lvl. 68
2,004
7,857
1,716
110
124a

Jonskeer
Lvl. 71
1,871
10,239
1,782
110
119k
6,100

Jonskeer
Lvl. 71
1,871
10,239
1,782
110

Jonskeer
Lvl. 71
1,871
10,239
1,782
110
124b

Esmelter
Lvl. 72
1,713
9,270
1,853
110

Esmelter
Lvl. 72
1,713
9,270
1,853
110

Esmelter
Lvl. 72
1,713
9,270
1,853
110
125

Constable Trondheim
Lvl. 74
2,402
38,815
2,402
195
4x

Heimdal
Lvl. 72
1,803
10,998
1,836
110

Heimdal
Lvl. 72
1,803
10,998
1,836
110
126

Gravoid
Lvl. 72
2,164
10,055
1,820
120
120k
6,150

Gravoid
Lvl. 71
2,138
9,781
1,798
120

Gravoid
Lvl. 71
2,138
9,781
1,798
120
127

Crux
Lvl. 73
2,232
12,433
1,892
120
121k
6,200

Fornax
Lvl. 72
2,230
9,427
1,959
120

Fornax
Lvl. 72
2,230
9,427
1,959
120
128a

Garuda M3
Lvl. 72
2,222
9,270
2,205
120
2x

Lesaki
Lvl. 71
2,097
8,558
1,992
110

Lesaki
Lvl. 71
2,097
8,558
1,992
110
128b

Metaselach
Lvl. 72
2,222
9,584
2,197
120

Metanephrops
Lvl. 71
1,992
11,003
1,782
110

Metanephrops
Lvl. 71
1,992
11,003
1,782
110
129a

Gravoid
Lvl. 73
2,191
10,334
1,842
120

Rockneto
Lvl. 72
1,582
10,998
1,853
110

Rockneto
Lvl. 72
1,582
10,998
1,853
110
129b

Dommeath
Lvl. 73
1,992
10,334
2,241
120

Manolyth
Lvl. 72
2,107
8,798
1,803
110

Manolyth
Lvl. 72
2,107
8,798
1,803
110
130

Von Vortux
Lvl. 75
2,983
88,582
2,762
195


6x

Aurinia
Lvl. 73
2,091
11,787
2,033
120

Aurinia
Lvl. 73
2,091
11,787
2,033
120
Level
Monster
Miscellaneous
Reward
131

Pandaken
Lvl. 74
2,268
9,952
2,016
120
122k
6,400

Panda
Lvl. 73
1,577
9,042
1,660
100

Panda
Lvl. 73
1,577
9,042
1,660
100
132

Ao Loong
Lvl. 74
2,133
13,602
1,965
130

Musu
Lvl. 74
2,133
14,929
1,965
130

Musu
Lvl. 74
2,133
14,929
1,965
130
133a

Master Fong
Lvl. 73
2,299
13,079
2,324
130
123k
6,500

Fire Lion
Lvl. 72
1,803
7,856
1,434
100

Fire Lion
Lvl. 72
1,803
7,856
1,434
100
133b

Laomu
Lvl. 74
2,352
17,417
2,654
140

Rootziel
Lvl. 72
1,910
12,255
2,296
130

Rootziel
Lvl. 72
1,910
12,255
2,296
130
134a

Ao Loong
Lvl. 75
2,159
13,968
1,989
130
124k
6,600

Master Fong
Lvl. 72
2,271
12,726
2,296
130

Master Fong
Lvl. 72
2,271
12,726
2,296
130
134b

Shi Hou
Lvl. 75
2,261
15,501
2,261
140

Laomu
Lvl. 73
2,324
16,954
2,622
140

Laomu
Lvl. 73
2,324
16,954
2,622
140
135

Laomu
Lvl. 77
2,436
18,844
2,749
140
4x

Aurinia
Lvl. 76
2,167
12,766
2,107
120

Aurinia
Lvl. 76
2,167
12,766
2,107
120
136

Ao Loong
Lvl. 75
2,159
13,968
1,989
130
125k
6,650

Ao Loong
Lvl. 75
2,159
13,968
1,989
130

Ao Loong
Lvl. 75
2,159
13,968
1,989
130
137

Master Fong
Lvl. 75
2,354
13,798
2,380
130
126k
6,700

Master Fong
Lvl. 75
2,354
13,798
2,380
130

Master Fong
Lvl. 75
2,354
13,798
2,380
130
138a

Laomu
Lvl. 75
2,380
17,886
2,686
140
2x

Laomu
Lvl. 75
2,380
17,886
2,686
140

Laomu
Lvl. 75
2,380
17,886
2,686
140
138b

Ao Loong
Lvl. 76
2,184
14,340
2,012
130

Laomu
Lvl. 76
2,408
18,362
2,717
140

Master Fong
Lvl. 76
2,382
14,165
2,408
130
139a

Shi Hou
Lvl. 76
2,287
15,914
2,287
140

Musu
Lvl. 76
2,184
15,739
2,012
130

Pandaken
Lvl. 76
2,322
10,492
2,064
120
139b

Master Fong
Lvl. 76
2,382
14,165
2,408
130

Ao Loong
Lvl. 76
2,184
14,340
2,012
130

Laomu
Lvl. 76
2,408
18,362
2,717
140
140

Sifu Laohu
Lvl. 79
3,471
122,739
3,008
208


6x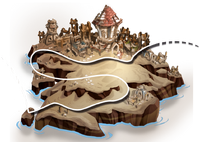 Level
Monster
Miscellaneous
Reward
141

Goldcore
Lvl. 78
2,006
18,412
1,716
130
127k
6,800

Irockman
Lvl. 77
2,488
16,870
1,696
130

Irockman
Lvl. 77
2,488
16,870
1,696
130
142

C.Y.M.O.
Lvl. 79
2,687
16,617
2,554
140

C.Y.M.O.
Lvl. 78
2,657
16,202
2,525
140

C.Y.M.O.
Lvl. 78
2,657
16,202
2,525
140
143a

Dan Felino
Lvl. 77
2,357
11,486
2,296
120
128k
6,900

Dan Felino
Lvl. 76
2,330
11,192
2,270
120

Dan Felino
Lvl. 76
2,330
11,192
2,270
120
143b

Hellborne
Lvl. 78
2,437
14,913
2,464
130

Hellborne
Lvl. 77
2,409
14,537
2,436
130

Hellborne
Lvl. 77
2,409
14,537
2,436
130
144a

Lesaki
Lvl. 79
2,305
10,574
2,189
110
129k
7,000

Lesaki
Lvl. 78
2,279
10,310
2,164
110

Lesaki
Lvl. 78
2,279
10,310
2,164
110
144b

Garuda M3
Lvl. 79
2,411
11,140
2,394
120

Garuda M3
Lvl. 78
2,384
10,863
2,367
120

Garuda M3
Lvl. 78
2,384
10,863
2,367
120
145

Hyperion
Lvl. 80
2,520
16,068
2,457
130
5x

Hyperion
Lvl. 81
2,548
16,469
2,484
130

Hyperion
Lvl. 80
2,520
16,068
2,457
130
146

Dommeath
Lvl. 80
2,160
12,390
2,430
120
129k
7,150

Vortux
Lvl. 80
2,268
13,164
2,421
120

Vortux
Lvl. 80
2,268
13,164
2,421
120
147

Dusty Fear
Lvl. 81
2,129
19,644
2,548
130
130k
7,300

Teddy Fear
Lvl. 81
2,129
19,644
2,548
130

Teddy Fear
Lvl. 81
2,129
19,644
2,548
130
148a

Gravoid
Lvl. 81
2,402
12,699
2,020
120
2x

Gravoid
Lvl. 81
2,402
12,699
2,020
120

Gravoid
Lvl. 81
2,402
12,699
2,020
120
148b

Gravoid
Lvl. 81
2,402
12,699
2,020
120

Gravoid
Lvl. 81
2,402
12,699
2,020
120

Gravoid
Lvl. 81
2,402
12,699
2,020
120
149a

C.Y.M.O.
Lvl. 82
2,778
17,892
2,640
140

Dan Felino
Lvl. 81
2,466
12,699
2,402
120

Hellborne
Lvl. 81
2,520
16,072
2,548
130
149b

Hyperion
Lvl. 83
2,604
17,286
2,538
130

Dusty Fear
Lvl. 82
2,152
20,128
2,576
130

Leski
Lvl. 82
2,382
11,385
2,263
110
150

Metal Star
Lvl. 84
2,961
313,521
2,303
140



7x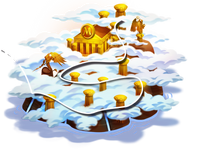 Level
Monster
Miscellaneous
Reward
151

Skipples
Lvl. 84
2,688
17,488
1,870
130
131.5k
7,500

Scorchpeg
Lvl. 83
2,418
15,203
2,418
130

Scorchpeg
Lvl. 83
2,418
15,203
2,418
130
152

Goath'el
Lvl. 84
2,538
16,422
2,801
130

Arch Knight
Lvl. 84
2,632
16,635
2,632
140

Arch Knight
Lvl. 84
2,632
16,635
2,632
140
153a

Rock Druid
Lvl. 84
2,472
19,408
2,209
130
133k
7,600

Esthirel
Lvl. 84
2,199
18,768
2,688
130

Esthirel
Lvl. 84
2,199
18,768
2,688
130
153b

Rootziel
Lvl. 84
2,190
16,635
2,632
130

Esthirel
Lvl. 84
2,199
18,768
2,688
130

Esthirel
Lvl. 84
2,199
18,768
2,688
130
154a

Medussha
Lvl. 85
2,517
14,411
2,470
130
134.5k
7,750

Medussha
Lvl. 84
2,491
14,076
2,444
130

Medussha
Lvl. 84
2,491
14,076
2,444
130
154b

Aurinia
Lvl. 85
2,394
15,939
2,327
120

Aurinia
Lvl. 84
2,368
15,569
2,303
120

Aurinia
Lvl. 84
2,368
15,569
2,303
120
155

Arch Knight
Lvl. 87
2,716
17,836
2,716
140
5x

Heimdal
Lvl. 85
2,090
15,284
2,128
110

Heimdal
Lvl. 85
2,090
15,284
2,128
110
156

Esthirel
Lvl. 86
2,246
19,666
2,745
130
136k
7,900

Boneticore
Lvl. 85
2,451
16,812
2,460
120

Boneticore
Lvl. 85
2,451
16,812
2,460
120
157

Aurinia
Lvl. 86
2,419
16,314
2,352
120
137.5k
8,000

Heimdal
Lvl. 85
2,090
15,284
2,128
110

Heimdal
Lvl. 85
2,090
15,284
2,128
110
158a

Esthirel
Lvl. 86
2,246
19,666
2,745
130
2x

Esthirel
Lvl. 86
2,246
19,666
2,745
130

Esthirel
Lvl. 86
2,246
19,666
2,745
130
158b

Arch Knight
Lvl. 86
2,688
17,431
2,688
140

Arch Knight
Lvl. 86
2,688
17,431
2,688
140

Arch Knight
Lvl. 86
2,688
17,431
2,688
140
159a

Rootziel
Lvl. 87
2,260
17,836
2,716
130

Rootziel
Lvl. 87
2,260
17,836
2,716
130

Rootziel
Lvl. 87
2,260
17,836
2,716
130
159b

Goath'el
Lvl. 87
2,619
17,607
2,890
130

Goath'el
Lvl. 87
2,619
17,607
2,890
130

Goath'el
Lvl. 87
2,619
17,607
2,890
130
160

Celestial Azazel
Lvl. 90
3,220
291,074
2,590
140



7x

Celestial Apostle
Lvl. 88
2,606
65,497
2,401
140

Celestial Apostle
Lvl. 88
2,606
65,497
2,401
140
Level
Monster
Miscellaneous
Reward
161

Jonskeer
Lvl. 87
2,240
15,320
2,134
110
138.5k
9,000

Manolyth
Lvl. 87
2,492
12,805
2,134
110

Manolyth
Lvl. 87
2,492
12,805
2,134
110
162

Erpham
Lvl. 88
1,911
19,181
2,930
130

Erpham
Lvl. 87
1,891
18,750
2,900
130

Erpham
Lvl. 87
1,891
18,750
2,900
130
163a

Rock Druid
Lvl. 87
2,609
17,607
2,211
120
140k
10k

Rock Druid
Lvl. 87
2,609
17,607
2,211
120

Rock Druid
Lvl. 87
2,609
17,607
2,211
120
163b

Kal'Drekk
Lvl. 88
2,704
19,415
2,724
130

Kal'Drekk
Lvl. 88
2,704
19,415
2,724
130

Kal'Drekk
Lvl. 88
2,704
19,415
2,724
130
164a

Elder Sporeling
Lvl. 88
2,616
19,415
2,293
130
141.5k
10.1k

Elder Sporeling
Lvl. 88
2,616
19,415
2,293
130

Elder Sporeling
Lvl. 88
2,616
19,415
2,293
130
164b

Molem
Lvl. 88
2,293
19,883
1,822
120

Molem
Lvl. 88
2,293
19,883
1,822
120

Molem
Lvl. 88
2,293
19,883
1,822
120
165

Laomu
Lvl. 90
2,800
25,683
3,160
140
5x

Donaturtle
Lvl. 90
2,340
22,503
2,050
130

Donaturtle
Lvl. 90
2,340
22,503
2,050
130
166

Pandalf
Lvl. 88
2,548
15,204
2,871
130
143k
10.25k

Pandaval
Lvl. 88
2,548
15,204
2,871
130

Pandaxplorer
Lvl. 88
2,548
15,204
2,871
130
167

Hydnora
Lvl. 89
2,583
15,310
2,821
130
145k
10.4k

Rosanha
Lvl. 89
2,831
16,267
3,039
130

Rosanha
Lvl. 89
2,831
16,267
3,039
130
168a

Dragonian Beast
Lvl. 89
2,574
21,052
2,316
130
2x

Komocat
Lvl. 89
2,257
16,028
2,494
120

Komocat
Lvl. 89
2,257
16,028
2,494
120
168b

Rhynex
Lvl. 89
2,257
17,463
2,960
130

Wolfkami
Lvl. 89
2,702
14,114
2,960
130

Wolfkami
Lvl. 89
2,702
14,114
2,960
130
169a

Roastie
Lvl. 89
2,643
23,205
2,772
140

Roastie
Lvl. 89
2,643
23,205
2,772
140

Roastie
Lvl. 89
2,643
23,205
2,772
140
169b

Nemestrinus
Lvl. 90
2,620
23,970
3,080
140

Nemestrinus
Lvl. 90
2,620
23,970
3,080
140

Nemestrinus
Lvl. 90
2,620
23,970
3,080
140
170

Laomu
Lvl. 90
2,800
25,683
3,160
140
8x

Mighty Nathura
Lvl. 91
4,242
262,531
2,545
140




Laomu
Lvl. 90
2,800
25,683
3,160
140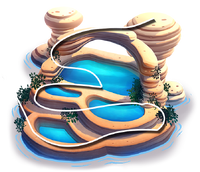 Level
Monster
Miscellaneous
Reward
171

Gastosquish
Lvl. 89
1,910
16,506
2,178
110
146k
10.5k

Gastosquish
Lvl. 89
1,910
16,506
2,178
110

Gastosquish
Lvl. 89
1,910
16,506
2,178
110
172

Dolphchamp
Lvl. 90
1.930
15,165
2,488
110

Dolphchamp
Lvl. 90
1.930
15,165
2,488
110

Dolphchamp
Lvl. 90
1.930
15,165
2,488
110
173a

Octocrush
Lvl. 90
2,110
16,388
2,690
120
147k
10.7k

Octocrush
Lvl. 90
2,110
16,388
2,690
120

Octocrush
Lvl. 90
2,110
16,388
2,690
120
173b

Drop Elemental
Lvl. 91
2,100
20,502
2,757
130

Drop Elemental
Lvl. 91
2,100
20,502
2,757
130

Drop Elemental
Lvl. 91
2,100
20,502
2,757
130
174a

Razfeesh
Lvl. 91
2,888
18,252
2,363
130
148.5
10.9k

Razfeesh
Lvl. 91
2,888
18,252
2,363
130

Razfeesh
Lvl. 91
2,888
18,252
2,363
130
174b

Skeel Trooper
Lvl. 92
2,866
19,930
2,988
130

Skeel Trooper
Lvl. 92
2,866
19,930
2,988
130

Skeel Trooper
Lvl. 92
2,866
19,930
2,988
130
175

Lord of the Atlantis
Lvl. 94
2,766
23,467
3,203
140
5x

Ledovech
Lvl. 92
2,866
20,952
2,886
130

Ledovech
Lvl. 92
2,866
20,952
2,886
130
176

Neandertaler
Lvl. 93
2,945
20,364
2,822
130
149.5k
11k

Avaast
Lvl. 93
2,647
22,191
2,781
130

Avaast
Lvl. 93
2,647
22,191
2,781
130
177

Donaturtle
Lvl. 93
2,410
24,018
2,111
130
151k
11.1k

Arnu
Lvl. 93
2,132
19,580
2,678
130

Arnu
Lvl. 93
2,132
19,580
2,678
130
178a

Metaselach
Lvl. 93
2,791
15,925
2,760
120
2x

Metanephrops
Lvl. 93
2,533
18,797
2,266
110

Metanephrops
Lvl. 93
2,533
18,797
2,266
110
178b

Lord of the Atlantis
Lvl. 94
2,766
23,467
3,203
140

Komocat
Lvl. 93
2,348
17,491
2,595
120

Komocat
Lvl. 93
2,348
17,491
2,595
120
179a

Varuna
Lvl. 94
3,130
25,334
3,213
140

Mersnake
Lvl. 94
2,340
14,934
2,080
100

Mersnake
Lvl. 94
2,340
14,934
2,080
100
179b

White Walker
Lvl. 95
2,940
21,243
2,940
140

Aiden
Lvl. 94
2,745
20,001
3,068
130

Aiden
Lvl. 94
2,745
20,001
3,068
130
180

Amphitrite
Lvl. 96
3,264
97,328
2,300
140




8x

Ao Shun
Lvl. 95
2,205
34,316
2,278
140




Ao Shun
Lvl. 95
2,205
34,316
2,278
140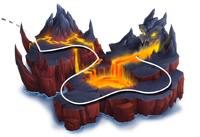 Level
Monster
Miscellaneous
Reward
181

Hellberus
Lvl. 95
2,877
21,515
2,499
130
152.5k
11.2k

Hellberus
Lvl. 95
2,877
21,515
2,499
130

Hellberus
Lvl. 95
2,877
21,515
2,499
130
182

Firetaur
Lvl. 95
3,024
13,617
2,205
120

Firetaur
Lvl. 95
3,024
13,617
2,205
120

Firetaur
Lvl. 95
3,024
13,617
2,205
120
183a

Greygoyle
Lvl. 95
2,730
17,702
3,276
130
153.5k
11.3k

Greygoyle
Lvl. 95
2,730
17,702
3,276
130

Greygoyle
Lvl. 95
2,730
17,702
3,276
130
183b

Boneticore
Lvl. 96
2,734
21,412
2,745
120

Boneticore
Lvl. 96
2,734
21,412
2,745
120

Boneticore
Lvl. 96
2,734
21,412
2,745
120
184a

Firesque
Lvl. 95
3,003
20,153
3,087
130
155k
11.45k

Firesque
Lvl. 95
3,003
20,153
3,087
130

Firesque
Lvl. 95
3,003
20,153
3,087
130
184b

Cthulhu
Lvl. 96
2,968
23,080
2,713
130

Cthulhu
Lvl. 96
2,968
23,080
2,713
130

Cthulhu
Lvl. 96
2,968
23,080
2,713
130
185

Lord Moltus
Lvl. 97
3,231
23,845
2,996
140
6x

Hellborne
Lvl. 96
2,936
22,524
2,968
130

Hellborne
Lvl. 96
2,936
22,524
2,968
130
186

Kal'Drekk
Lvl. 97
2,953
23,561
2,974
130
157k
12.65k

Kal'Drekk
Lvl. 97
2,953
23,561
2,974
130

Kal'Drekk
Lvl. 97
2,953
23,561
2,974
130
187

Darkzgul
Lvl. 97
3,220
23,845
3,145
140
158.5k
11.85k

Succuba
Lvl. 97
2,653
19,587
1,883
110

Succuba
Lvl. 97
2,653
19,587
1,883
110
188a

Fornax
Lvl. 97
2,910
17,032
2,557
120
2x

Fornax
Lvl. 97
2,910
17,032
2,557
120

Fornax
Lvl. 97
2,910
17,032
2,557
120
188b

Squamata Jr.
Lvl. 98
3,078
22,308
3,164
130

Squamata Jr.
Lvl. 98
3,078
22,308
3,164
130

Squamata Jr.
Lvl. 98
3,078
22,308
3,164
130
189a

Vadamagma
Lvl. 97
3,220
23,561
2,985
140

Vadamagma
Lvl. 97
3,220
23,561
2,985
140

Vadamagma
Lvl. 97
3,220
23,561
2,985
140
189b

Noctum
Lvl. 98
3,240
26,074
3,402
140

Noctum
Lvl. 98
3,240
26,074
3,402
140

Noctum
Lvl. 98
3,240
26,074
3,402
140
190

Aamon
Lvl. 98
3,024
81,121
3,024
140



9x

King Beleth
Lvl. 99
3,204
144,858
3,052
140




Aamon
Lvl. 98
3,024
81,121
3,024
140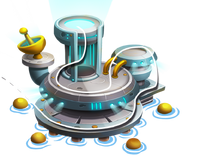 Level
Monster
Miscellaneous
Reward
191

Sparkwedge
Lvl. 100
2,310
18,095
3,300
120
158.5k
12k

Sparkwedge
Lvl. 100
2,310
18,095
3,300
120

Sparkwedge
Lvl. 100
2,310
18,095
3,300
120
192

Garuda M3
Lvl. 100
2,981
17,794
2,959
120

Garuda M3
Lvl. 100
2,981
17,794
2,959
120

Garuda M3
Lvl. 100
2,981
17,794
2,959
120
193a

Metaselach
Lvl. 100
2,981
18,397
2,948
120
160k
12.3k

Metaselach
Lvl. 100
2,981
18,397
2,948
120

Metaselach
Lvl. 100
2,981
18,397
2,948
120
193b

Hyperion
Lvl. 100
3,080
25,032
3,003
130

Hyperion
Lvl. 100
3,080
25,032
3,003
130

Hyperion
Lvl. 100
3,080
25,032
3,003
130
194a

Hyperion
Lvl. 100
3,080
25,032
3,003
130
163k
12.6k

Garuda M3
Lvl. 100
2,981
17,794
2,959
120

Garuda M3
Lvl. 100
2,981
17,794
2,959
120
194b

Mecharasu
Lvl. 100
2,992
24,731
3,278
130

Haku
Lvl. 100
3,179
23,524
3,201
130

Haku
Lvl. 100
3,179
23,524
3,201
130
195

Ultrabot
Lvl. 100
3,322
28,651
3,454
140
7x

Ultrabot
Lvl. 100
3,322
28,651
3,454
140

Ultrabot
Lvl. 100
3,322
28,651
3,454
140
196

iPug
Lvl. 100
3,135
22,318
3,190
130
169k
12.9k

iPug
Lvl. 100
3,135
22,318
3,190
130

iPug
Lvl. 100
3,135
22,318
3,190
130
197

C.Y.M.O.
Lvl. 100
3,322
26,540
3,157
140
171k
13.2k

C.Y.M.O.
Lvl. 100
3,322
26,540
3,157
140

C.Y.M.O.
Lvl. 100
3,322
26,540
3,157
140
198a

Haku
Lvl. 100
3,179
23,524
3,201
130
3x

Hyperion
Lvl. 100
3,080
25,032
3,003
130

Metaselach
Lvl. 100
2,981
18,397
2,948
120
198b

Mecharasu
Lvl. 100
2,992
24,731
3,278
130

Sparkwedge
Lvl. 100
2,310
18,095
3,300
120

Garuda M3
Lvl. 100
2,981
17,794
2,959
120
199a

Haku
Lvl. 100
3,179
23,524
3,201
130

Timerion
Lvl. 100
2,310
26,239
3,388
140

Timerion
Lvl. 100
2,310
26,239
3,388
140
199b

Mecharasu
Lvl. 100
2,992
24,731
3,278
130

Timerion
Lvl. 100
2,310
26,239
3,388
140

Timerion
Lvl. 100
2,310
26,239
3,388
140
200

Doctor Hazard
Lvl. 100
3,234
168,895
3,080
168


10x

Puggie
Lvl. 100
3,850
76,003
3,388
168




Puggie
Lvl. 100
3,850
76,003
3,388
168



Level
Monster
Miscellaneous
Reward
201

Zomdalf
Lvl. 100
2,860
19,603
3,223
130
175k
13.5k

Zomdalf
Lvl. 100
2,860
19,603
3,223
130

Zomdalf
Lvl. 100
2,860
19,603
3,223
130
202

Cthulhu
Lvl. 100
3,080
25,032
2,816
130

Cthulhu
Lvl. 100
3,080
25,032
2,816
130

Cthulhu
Lvl. 100
3,080
25,032
2,816
130
203a

Obsidia
Lvl. 100
2,420
18,699
2,420
110
178k
13.7k

Obsidia
Lvl. 100
2,420
18,699
2,420
110

Obsidia
Lvl. 100
2,420
18,699
2,420
110
203b

Darkzgul
Lvl. 100
3,311
25,334
3,234
140

Darkzgul
Lvl. 100
3,311
25,334
3,234
140

Darkzgul
Lvl. 100
3,311
25,334
3,234
140
204a

Greygoyle
Lvl. 100
2,860
19,603
3,432
130
181k
13.95k

Greygoyle
Lvl. 100
2,860
19,603
3,432
130

Greygoyle
Lvl. 100
2,860
19,603
3,432
130
204b

Rascal
Lvl. 100
2,970
24,731
3,157
130

Rascal
Lvl. 100
2,970
24,731
3,157
130

Rascal
Lvl. 100
2,970
24,731
3,157
130
205

Noctum
Lvl. 100
3,300
27,143
3,465
140
7x

Noctum
Lvl. 100
3,300
27,143
3,465
140

Noctum
Lvl. 100
3,300
27,143
3,465
140
206

Lilysha
Lvl. 100
3,146
25,635
3,465
140
183.5k
14.25k

Succuba
Lvl. 100
2,728
20,810
1,936
110

Succuba
Lvl. 100
2,728
20,810
1,936
110
207

Lostyghost
Lvl. 100
2,926
33,779
3,542
140
186k
14.5k

Rascal
Lvl. 100
2,970
24,731
3,157
130

Rascal
Lvl. 100
2,970
24,731
3,157
130
208a

Wisteria
Lvl. 100
2,860
23,826
3,113
130
3x

Tao Tao
Lvl. 100
3,003
27,445
3,146
130

Tao Tao
Lvl. 100
3,003
27,445
3,146
130
208b

Sir Slumberly
Lvl. 100
3,234
22,016
3,080
140

Frank S. Tein
Lvl. 100
2,849
26,540
2,860
130

Frank S. Tein
Lvl. 100
2,849
26,540
2,860
130
209a

Noctum
Lvl. 100
3,300
27,143
3,465
140

Lilysha
Lvl. 100
3,146
25,635
3,465
140

Wisteria
Lvl. 100
2,860
23,826
3,113
130
209b

Zomdalf
Lvl. 100
2,860
19,603
3,223
130

Sir Slumberly
Lvl. 100
3,234
22,016
3,080
140

Frank S. Tein
Lvl. 100
2,849
26,540
2,860
130
210

Drákula
Lvl. 100
4,004
177,340
3,080
168



10x

Upiór
Lvl. 100
3,234
105,559
3,080
168




Upiór
Lvl. 100
3,234
105,559
3,080
168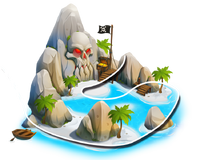 Level
Monster
Miscellaneous
Reward
211

Metanephrops
Lvl. 100
2,706
21,715
2,420
110
175k
13.5k

Metanephrops
Lvl. 100
2,706
21,715
2,420
110

Metanephrops
Lvl. 100
2,706
21,715
2,420
110
212

Razfeesh
Lvl. 100
3,146
22,016
2,574
130

Razfeesh
Lvl. 100
3,146
22,016
2,574
130

Razfeesh
Lvl. 100
3,146
22,016
2,574
130
213a

Skeel Trooper
Lvl. 100
3,113
23,524
3,223
130
178k
13.7k

Skeel Trooper
Lvl. 100
3,113
23,524
3,223
130

Skeel Trooper
Lvl. 100
3,113
23,524
3,223
130
213b

Metanephrops
Lvl. 100
2,706
21,715
2,420
110

Metanephrops
Lvl. 100
2,706
21,715
2,420
110

Metanephrops
Lvl. 100
2,706
21,715
2,420
110
214a

Cthulhu
Lvl. 100
3,080
25,032
2,816
130
181k
13.95k

Cthulhu
Lvl. 100
3,080
25,032
2,816
130

Cthulhu
Lvl. 100
3,080
25,032
2,816
130
214b

Lord of Atlantis
Lvl. 100
2,926
26,540
3,388
140

Lord of Atlantis
Lvl. 100
2,926
26,540
3,388
140

Lord of Atlantis
Lvl. 100
2,926
26,540
3,388
140
215

Varuna
Lvl. 100
3,311
28,651
3,399
140
7x

Metanephrops
Lvl. 100
2,706
21,715
2,420
110

Metanephrops
Lvl. 100
2,706
21,715
2,420
110
216

Cristobal
Lvl. 100
2,706
24,731
2,772
120
183.5k
14.25k

Cristobal
Lvl. 100
2,706
24,731
2,772
120

Cristobal
Lvl. 100
2,706
24,731
2,772
120
217

w'Olftagnan
Lvl. 100
2,893
23,223
2,585
130
186k
14.5k

w'Olftagnan
Lvl. 100
2,893
23,223
2,585
130

w'Olftagnan
Lvl. 100
2,893
23,223
2,585
130
218

General Thetys
Lvl. 100
3,278
26,540
3,421
140
3x

Lord of Atlantis
Lvl. 100
2,926
26,540
3,388
140

Lord of Atlantis
Lvl. 100
2,926
26,540
3,388
140
219a

Skeel Trooper
Lvl. 100
3,113
23,524
3,223
130

Metaselach
Lvl. 100
2,981
18,397
2,948
120

Razfeesh
Lvl. 100
3,146
22,016
2,574
130
219b

Varuna
Lvl. 100
3,311
28,651
3,399
140

Lord of Atlantis
Lvl. 100
2,926
26,540
3,388
140

General Thetys
Lvl. 100
3,278
26,540
3,421
140
220

Captain Cavenfish
Lvl. 100
4,081
181,563
3,234
168



10x

Shark Corsair
Lvl. 100
3,311
109,782
3,080
168




Shark Corsair
Lvl. 100
3,311
109,782
3,080
168